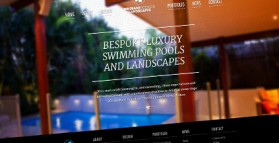 Hi everyone. We are pleased to announce that our exciting new website www.brisbanepoolsandlandscapes.com.au is now live. So why not jump on and have a browse.
We will be updating the content weekly and this will be posted on our blog which will then be streamed live onto all our social media pages like Facebook, Instagram, Twitter and LinkedIn.
Make sure you follow us so u can be kept up to date with our latest projects and all the other cool stuff we have in store for the future.